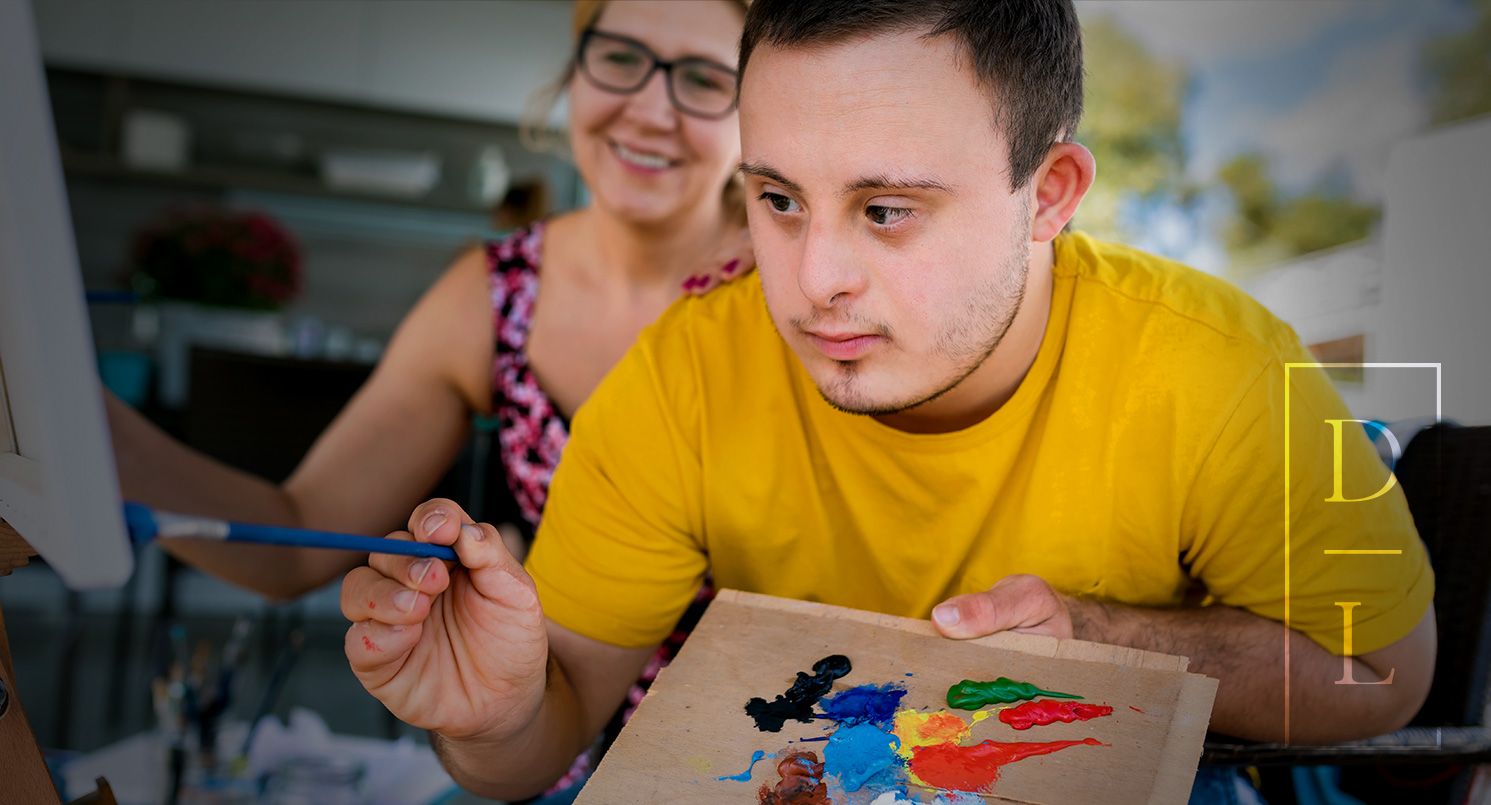 Special Needs Planning
Protect your loved ones with special needs to make sure they are set up for success even after you are gone.
Millsboro Special Needs Planning Lawyer

Providing Compassionate Special Needs Planning in Sussex County
Creating an effective estate plan means thinking about how to protect those you love after you are gone. If you have a loved one with special needs who is or may become qualified for certain public benefits, you must give special consideration to how your plan will provide for that loved one while preserving those benefits.
If you wish to include a loved one with special needs in your estate plan, we are able to assist you with all aspects of special needs planning. Our Millsboro special needs attorneys are experienced in all areas of estate planning, including planning for the care of special needs loved ones. We can help you understand all of your options so your loved one is protected after your passing.
Our attorneys in Sussex County can give you peace of mind in ensuring your special needs loved one is secure. Reach out to our team today for a consultation or give us a call at 302-240-9969!
Why Special Needs Planning is Important
When a person with a disability is qualified for Medicaid, SSI and/or SSDI, they often rely on the benefits to provide for necessary medical care and food and shelter expenses. To qualify for these benefits, the person must satisfy a number of criteria, including financial eligibility requirements. Losing these benefits can have a long-lasting and devastating impact, and receiving a traditional inheritance will often disqualify many disabled individuals from benefits.
Unfortunately, without proper guidance, many people consider eliminating their loved one with special needs from the estate. They may also consider leaving their share to a sibling or other trusted family member, with an expectation that they will provide for the loved one.

Neither of these options are good choices. Leaving the loved one out means that they are wholly dependent upon the public benefits without any nest egg set aside to enhance their qualify of life. Leaving the inheritance to someone else means that the inheritance is subject to a number of risks and liabilities associated with the other family member.

Establishing a Special Needs Trust

The better option for providing for special needs beneficiaries is to establish a third-party supplemental needs trust. This allows you to establish a separate stand-alone trust that does not count toward the special needs beneficiary's financial eligibility for benefits.

The trust may remain empty during your lifetime and simply be funded as part of your estate plan after death (often through a Will, Revocable Living Trust, or Irrevocable Asset Protection Trust). You may appoint another trusted person as trustee to oversee management of the trust assets for the benefit of the disabled beneficiary after your death.

Benefits of establishing a special needs trust include the following:

The trust assets do not interfere with your loved one's public benefits
The assets are protected from the liabilities of the trustee
The trustee has the ability to manage the assets to supplement public benefits received by your loved one so they have an increased quality of life

Also, when you establish a stand-alone special needs trust, other family members can name the trust as a beneficiary. Multiple family members who want to include the special needs loved one can contribute to a single trust without incurring additional legal costs.

Because the trust is a third-party trust, if the disabled beneficiary dies before the trust assets are fully used, you can direct where the trust assets will pass after their death. These assets will not be subject to any claims by the estate for benefits paid.

Let Us Help You Ensure Your Loved One's Future Quality of Life

If you want to set aside an inheritance for a loved one with special needs, you should consider the way in which you leave that inheritance. At DiPietro Law LLC, we can assist you in understanding, establishing, and funding a special needs trust to protect your loved one. We can help you establish a comprehensive estate plan that considers all your unique life circumstances. It's important to create a plan that caters to their unique circumstances. Hiring a special needs planning lawyer who is knowledgeable about legal requirements can be helpful.

A qualified special needs planning lawyer can guide you through the process of creating a comprehensive plan, including setting up a special needs trust, drafting a will, and making decisions regarding guardianship and conservatorship. If you don't plan properly, your loved one's eligibility for government benefits and other programs could be at risk. Therefore, it's crucial to seek the assistance of a skilled attorney who can help you navigate the legal complexities and avoid common mistakes.

Take a proactive approach to ensure that your loved one is protected and provided for by hiring a special needs planning attorney near you. Doing so gives you peace of mind and ensures a secure future for your family member with special needs.

Call DiPietro Law LLC at F:P3:Sub:Phone} for an experienced special needs attorney near you.